Chiropractic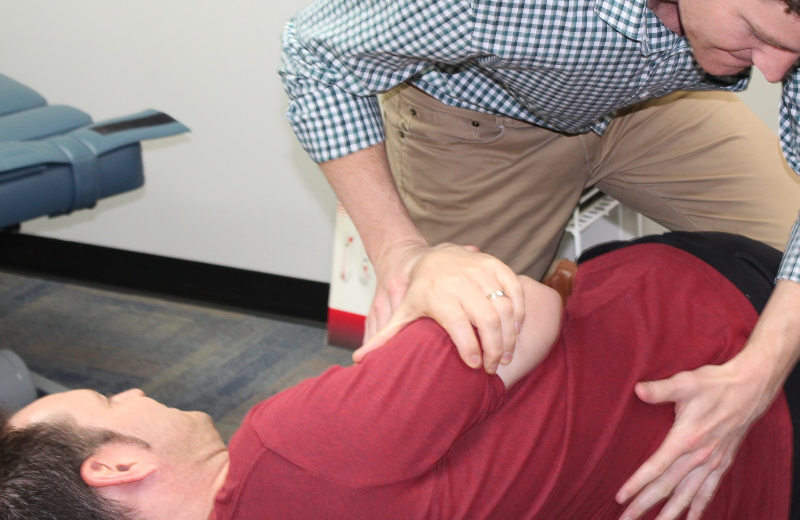 Dr. Jeremy Legge, Dr. Cory Piché, Dr. Kinni Leiker, and Dr. Clay Tenbarge provide excellence in chiropractic care. Treatment programs include functional assessment, chiropractic manipulation, soft tissue treatment, dry needling, massage therapy, and rehabilitative exercises, as well as recommending supplements to enhance health. Our chiropractors treat children and adults with no age restraint, providing relief for those suffering from headaches, pregnancy pain syndromes, disc injuries, and so much more. Their care philosophy emphasizes a conservative approach that addresses the root cause of patients' conditions.
To learn more about each of our chiropractors, please visit our doctors page.
Physical Therapy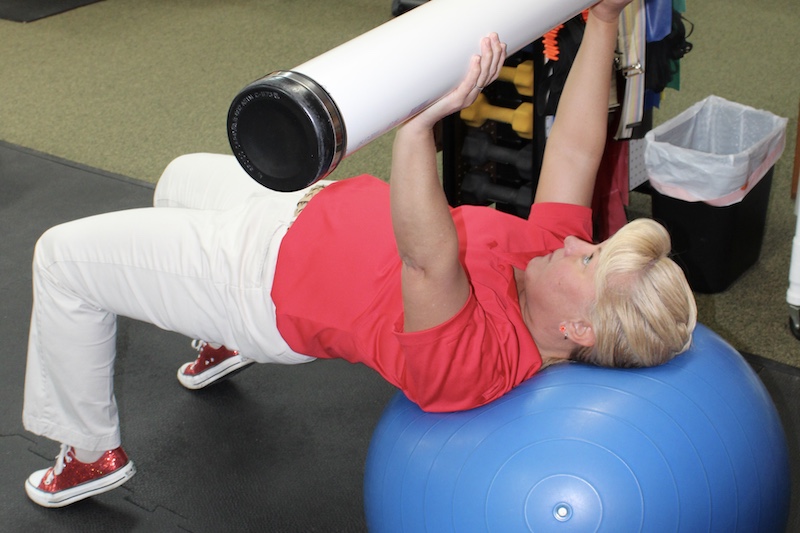 Doctors of Physical Therapy, Dr. Michael Del Re and Dr. Lucas Nare, are unsurpassed in their abilities. They design customized outpatient physical therapy plans that address individual needs and help you reach your goals. Our physical therapists offer a wide variety of services such as instrument-assisted soft tissue mobilizations, cupping, muscle energy techniques, dry needling, kinesiology taping, cranio-sacral therapy, high-velocity low amplitude extremity joint mobilizations, bio-feedback, instability training, Sports orthopedic rehab, all surgical rehab, scar tissue management, acute and chronic pain management, running injuries both chronic and acute, TMJ, and balance training. They specialize in hands-on techniques that complement surgical and injury recovery, as well as pain management.
To learn more about each of our physical therapists, please visit our doctors page.
Functional Medicine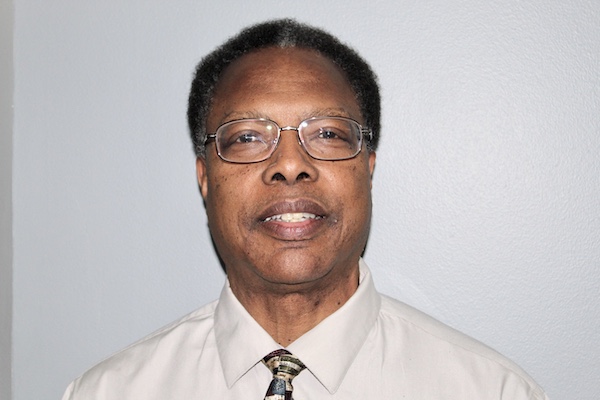 With over 30 years of experience in Internal Medicine, Dr. Marcus Cobb has evaluated and treated some of the most complicated cases. Dr. Cobb holds a fellowship in Anti-Aging, Functional, and Regenerative Medicine. Using knowledge of recent discoveries in genetic testing within treatment, customized care plans for your individual health markers are available with Dr. Cobb.
To learn more about Dr. Cobb, please visit our doctors page.
Dry Needling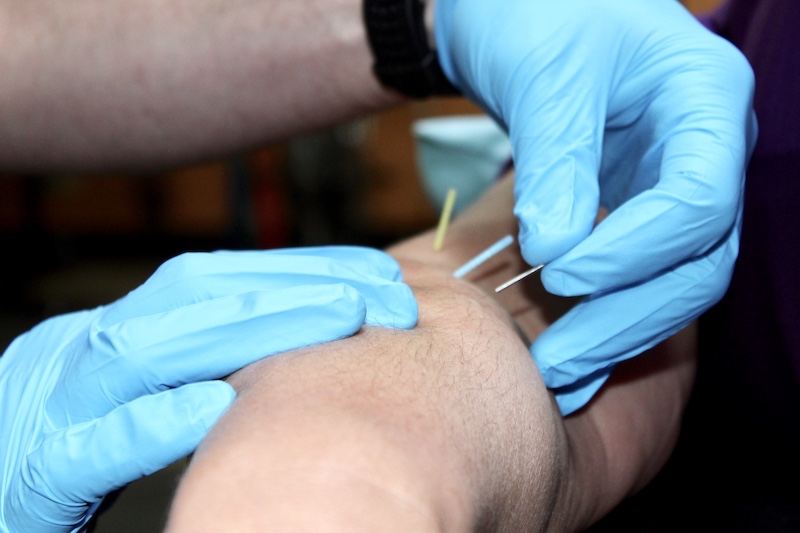 Dry needling involves the insertion of very fine monofilament needles into myofascial trigger points. Trigger points are the areas in a taut band of muscle that are commonly tender and feel like knots. They typically form because of dysfunction and cause the muscle to be weak or inhibited. This leads to pain and discomfort. Dry needling is a very effective therapy in resolving that pain and normalizing movement.
Drs. Michael Del Re, Lucas Nare, and Clay Tenbarge are all licensed to provide this service to patients in need.
Acupuncture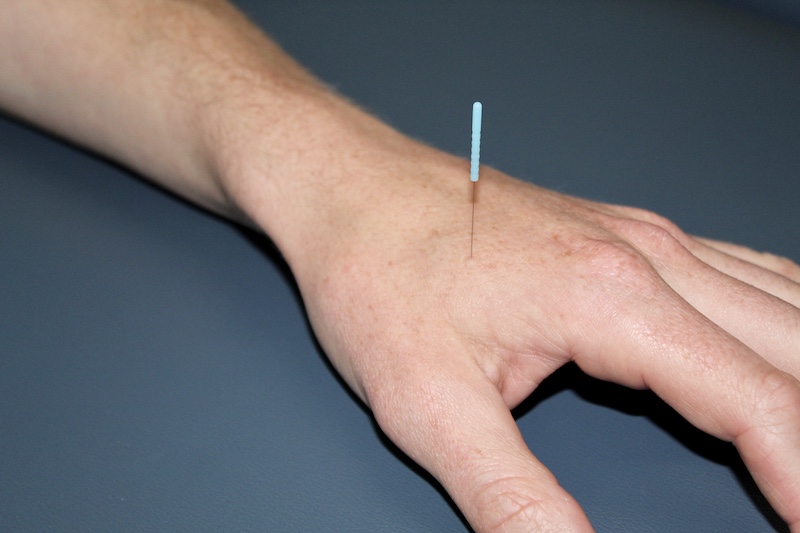 Acupuncture is an ancient form of treatment and healing. It originated in China several thousand years ago and is based on the premise that there is energy within the body called Qi ("chee"). Qi is a bi-directional electrical communication between the skin and the organs. The energy flows along pathways called meridians. An obstruction or interference of the movement of these energy pathways can create illness and dysfunction throughout the body. Acupuncture uses tiny monofilament needles placed into the skin along these channels to restore balance in the body.
At IHP, Dr. Clay Tenbarge is licensed to provide this service to patients in need.
Supplements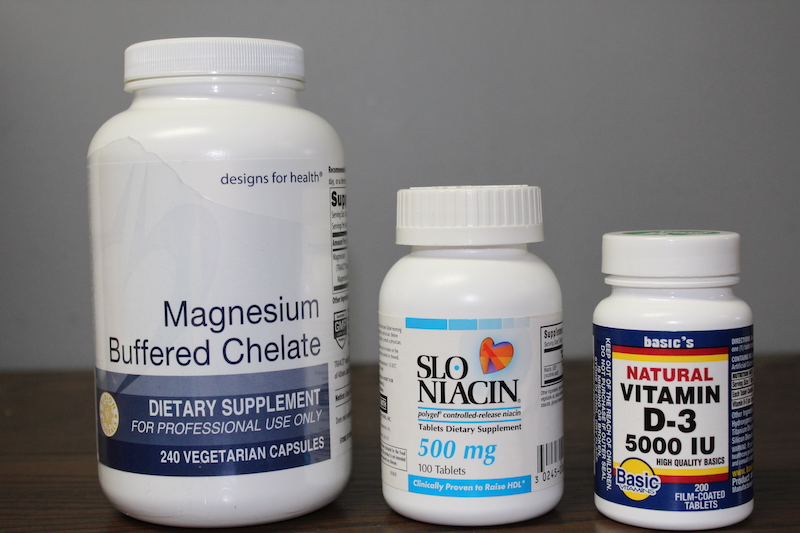 People use dietary supplements for a wide assortment of reasons. Some seek to compensate for diets, medical conditions, or eating habits that limit the intake of essential vitamins and nutrients. Other people look to them to boost energy or to get a good night's sleep. Speak with one of our trained professionals to learn more.
Massage Therapy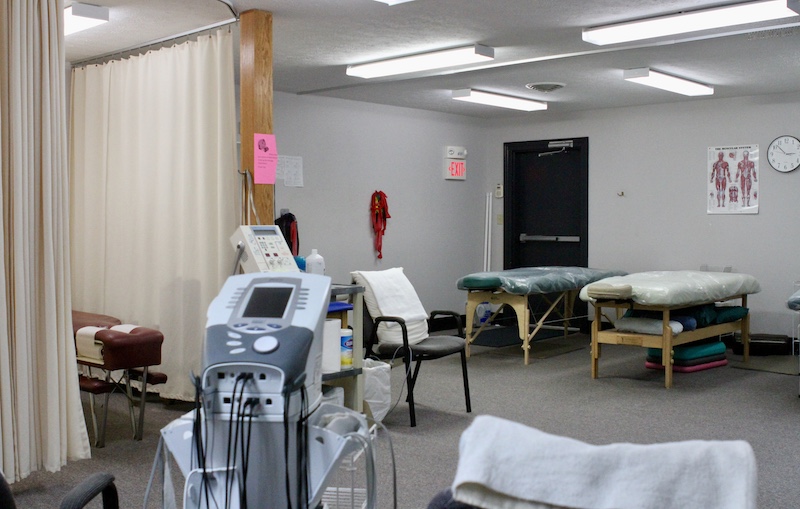 At IHP, we have several licensed massage therapists whose work compliments treatment patients receive from doctors within our practice. Our massage therapists use touch to manipulate soft-tissue muscles of the body and are able to help in different aspects of healing. These may include providing relief from pain, aiding in the rehabilitation of injuries, improving poor circulation, reducing stress, and aiding in patients' overall wellness. .